With the rapid development of wireless network technology and application, more and more occasions need to form a convenient, fast wireless network, the following is a solution of multi-floor wireless network coverage deployment and configuration.

You can enjoy a smooth internet surfing with stable and widely covered wireless signal offered by UNIPOE access point.

Multi-floor wireless network coverage
Recommend solution: Wireless roaming network
Advantages: Wireless client can access wireless network anytime and anywhere within the signal coverage area, without changing any settings and improving working efficiency; Network through-put and performance is better, can meet the daily company office, hotel Internet, home surfing and other applications.
Wifi Coverage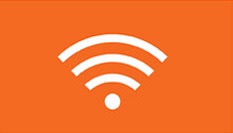 Feature of solutions:
High performance core routing exchange.

Core network is used UNIPOE's serial multiprocessor distributed telecommunication level switch, with double master double power supply redundancy backup, high density, more flexible application business board slot, ensure that the entire network with high reliability, high extensibility, powerful business ability core network development demand.

High reliability and multi-business convergence.
The convergence layer adopts the high performance PM128GM of UNIPOE, all kinds of hardware performance is much better than the common three-layer convergent switch on the market. At the same time, it can support VRRP, QinQ and rich routing protocol to ensure the flexibility, reliability and convenient management of the network.

Innovation minimalist, Flexible architecture
Large amount of standby devices, easy to expand.
PoE power supply transmission, multiple balance scheduling, load balance without perception, business stability.

PoE intelligent network, safe, stable and simple.
Power supply through PoE switch, free from cable binding, flexible to form a safe network.

UNIPOE high quality service team
will solve various problems for you, and provide you with professional selection, architectural guidance.
Mailbox service: info@unipoe.com