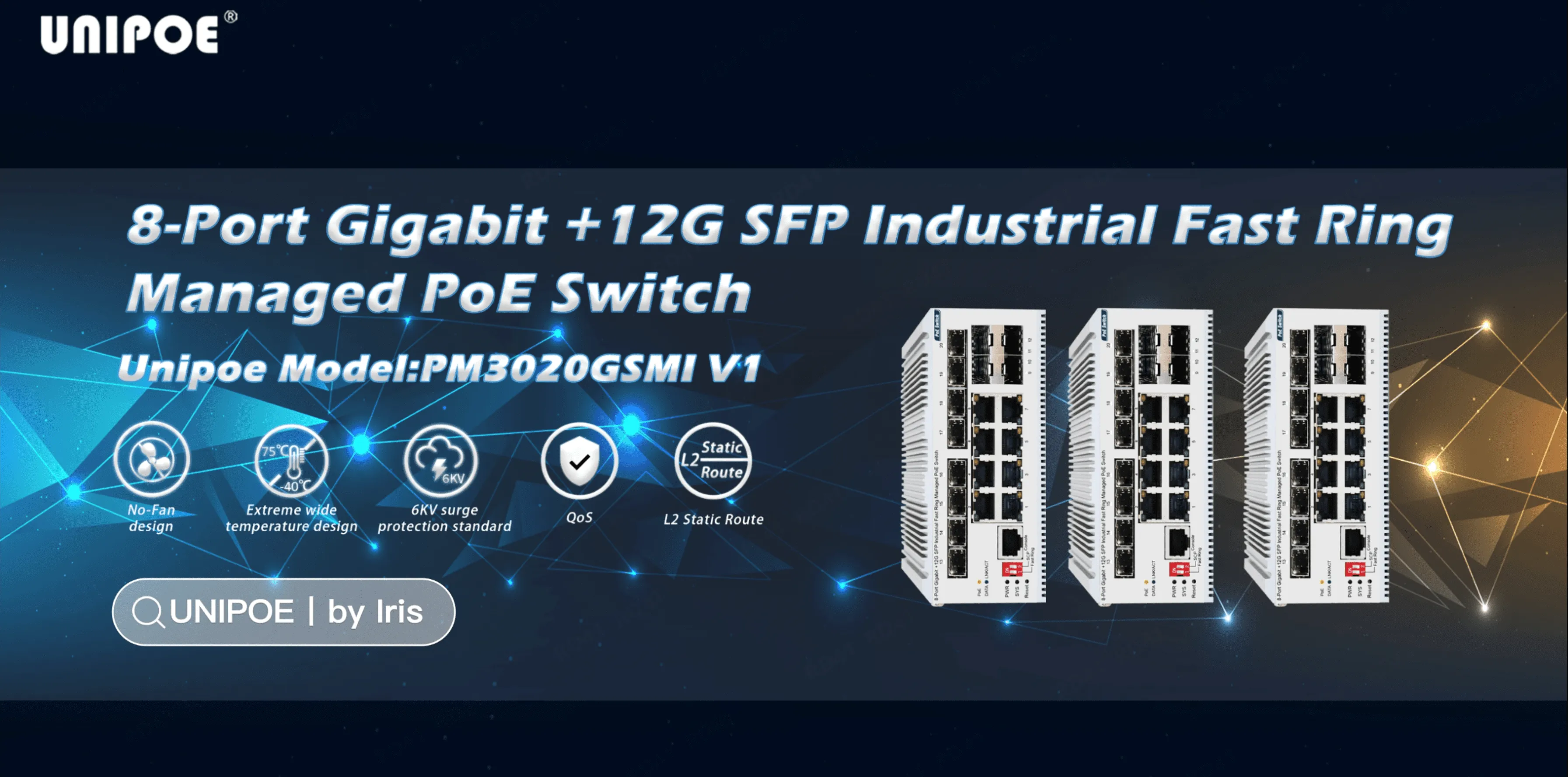 Are you searching for a switch with professional performance, high-specification material, that can be easily installed as an Industrial switch? 
Our new Industrial Fast Ring Managed PoE Switch can meet these requirements well. Like powerful L2 features, industrial grade components, DIN-Rail installation design, etc. 
We'll show you the details in our elaborate video.

If you want to know more about this product, you can click on our website: //www.unipoe.com/products/8-port-gigabit-12g-sfp-industrial-fast-ring-managed-poe-switch.html to view more detailed information. 

Plus, our products are much more than this, if you want other models with similar features, please feel free to visit our website at: www.unipoe.com
to choose your interested products.
Or contact us directly by email at: info@unipoe.com
More wonderful UNIPOE video please click: //www.youtube.com/channel/UCHwZ5-BoNAbU3-qTgaoQQnA

We are always here for any requirements.