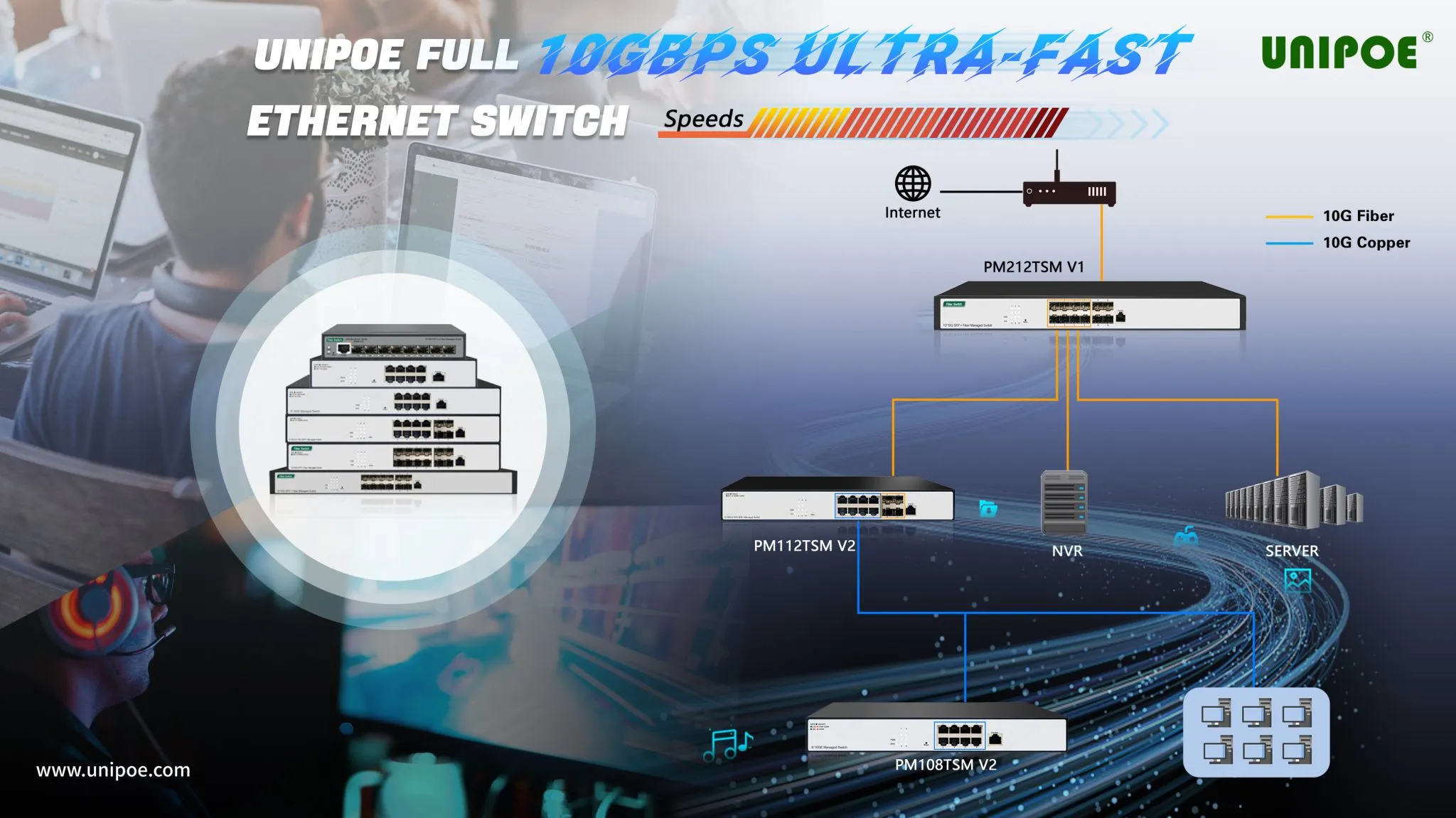 Why do you need #UNIPOE Full 10Gbps Ultra-fast Ethernet Switch?
More and more devices, users and content are competing for the priority of traffic, requiring higher bandwidth to support high-density work such as video or animation, more than 90% of servers have the 10Gbe port options.

UNIPOE 10G Ethernet Switch is the idealist choice for SMBs, e-sports, WiFi coverage, etc.,
The speed is 10 times faster than the Gigabit network, breaking your network bottleneck, allowing you to experience the smooth speed of flying in video, audio and file downloads!