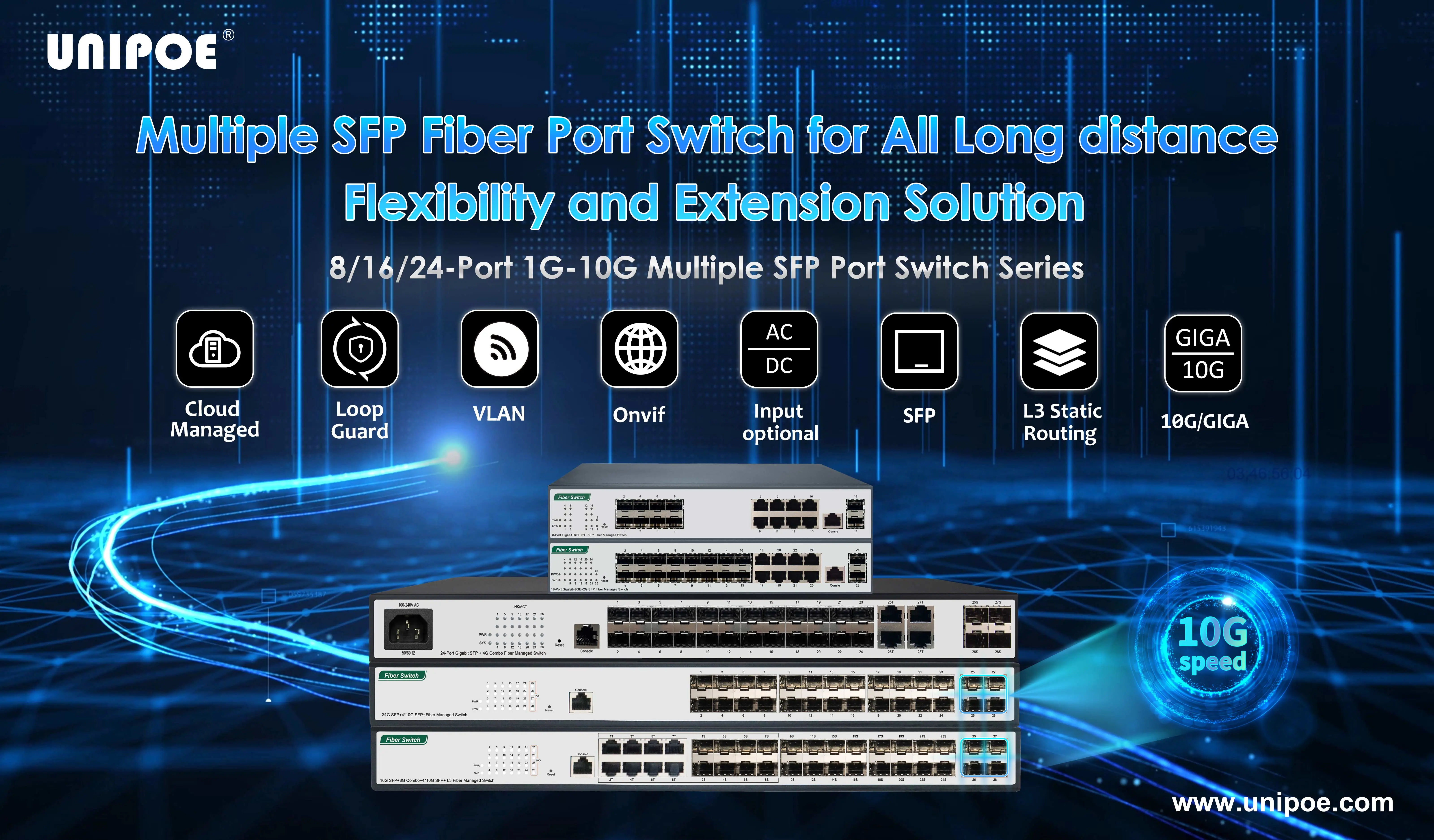 UNIPOE Managed Fiber Ethernet Switch Series provide you with long-distance
fiber with high-speed networks that can be used to install a variety of IP devices.

*8/16/24port Switch optional.
*Gigabit network speeds,ensure fast and smooth upload of massive data.
*Gigabit/10G uplink speeds,enhance efficiency and reliability.
*Combo port use to meet various needs of customers.
*Support cloud management,more flexibility.

Learn more
?
https://www.unipoe.com/management-fiber-switch.html
Get a quote
?
info@unipoe.com