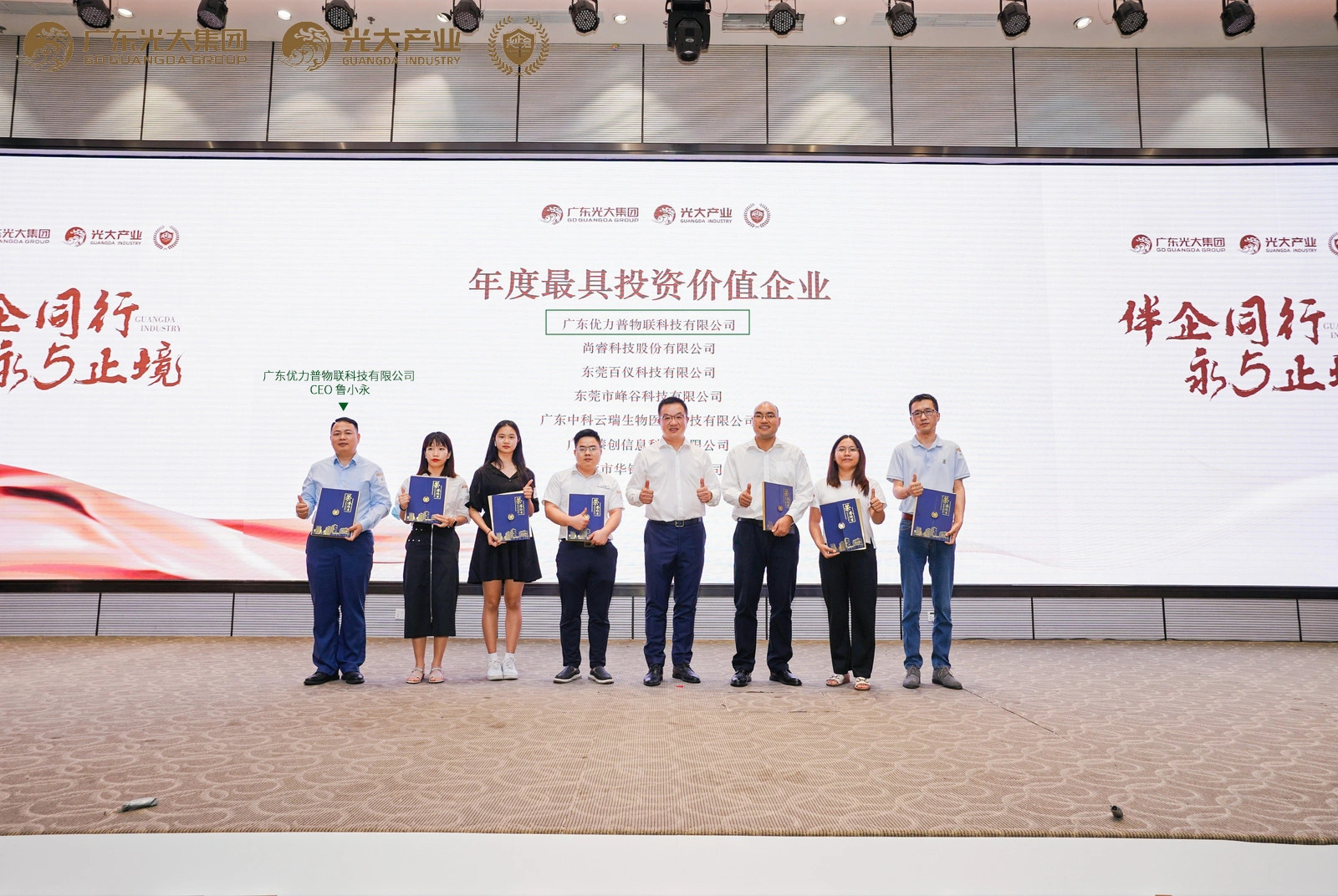 On the evening of September 28, the fifth-anniversary celebration of Everbright Industry and the 2021 Everbright Enterprise Association Award ceremony was held in Dongguan Songshan Lake Light Dawe Valley International Conference Hall. A number of outstanding enterprises and entrepreneurs who have made positive contributions to the industry in Guangdong and even the whole country have stepped up from the background to the front desk and won high-level honors and awards.
      It lasted 5 months, and four parties participated in the evaluation. Under the witness of more than 100 outstanding enterprises, CEO Lu Xiaoyong led UNIPOE to win three awards, namely: the Most Popular Team of the year, and the Most Investment Value Enterprise of the year. Let's follow the photos below to enter the scene of the award ceremony together!
      One of the most notable is the Most Valuable Company of the Year. Guangdong UNIPOE IoT Technology Co., LTD., with excellent scientific and technological innovation ability and overflying development speed, successfully won the award! This is not only the honor of the company but also the recognition of the company's strong innovation ability and development potential. In the future, UNIPOE will make unremitting efforts, continue to innovate, and contribute its own strength to the technology industry.