Unipoe
Name:Yvette Liang
Department:Oversea Sales
Position:Director
E-Mail:info@unipoe.com
TEL:+86-769-86001588(Ext. 123)
Address:11th Fl., BLDG. B1, Guangda WE Valley, Songshan Lake District, Dongguan, China
16*10/100Mbps +2GE+2G SFP Gigabit Uplink PoE Switch With V3 LCD Display (16-Port PoE, 1-4 Port:60W, 5-16 Port:32W Support 802.3bt/af/at Standard)
16*10/100Mbps +2GE+2G SFP Gigabit Uplink PoE Switch With V3 LCD Display (16-Port PoE, 1-4 Port:60W, 5-16 Port:32W Support 802.3bt/af/at Standard)
Model NO. P6-S20FL V3
Accept Min order:No
Product Description
Product Overview
High Power PoE Switch P6-S20FL V3 is designed by UNIPOE company. It's an Ethernet switch which has the function of colorful LCD and PoE . The PoE Switch provides intelligent PoE functions along with 16*10/100Mbps RJ45 port with 2-10/100/1000Mbps RJ45 and 2 gigabit SFP optical fiber Slot which support high-speed transmission of surveillance images and videos. The PoE ports can automatically detect and supply power to IEEE802.3bt/at/af compliant Powered Devices (PD). The electrical power and data transmission on the same cable can expand your network to the places where no power lines or outlets, where you can install devices such as APs, IP cameras, or IP phones etc.
P6-S20FL V3 support colorful LCD Display. The colorful LCD can display the PoE work status, accurate judgment port of load, can help customer and engineer timely discover and solve the network failure, improve work efficiency and quality.
Product Features
Complies with IEEE802.3bt/af/at Power over Ethernet;

1~4 Port PoE output: 60W,5~16/20 Port PoE output: 32W ;

Supports colorful LCD display;

Supports IEEE802.3az high efficiency and energy saving function;

Supports Energy-Efficient Ethernet (EEE) function (IEEE802.3az) ;

Perfect security mechanism;

Supports IEEE802.3 x full duplex flow control and Backpressure half duplex flow control;

Supports VLAN function and CCTV model;

8K MAC address, automatic address learning and address aging;

Operation Temperature:-10°C ~ 60 °C;
 Specification
Model

P6-S20FL V3

Port

16x10/100Mbps RJ45 Port

2x10/100/1000Mbps RJ45 Port

2x1000Mbps SFP Slots

PoE Standard

IEEE802.3af/at/bt

PoE Port

1~ 4 Port: 60W

5~ 16 Port: 32W

PoE Power Output

Max 60W

PSE Power on RJ-45

1~ 4 Port: Mode A   Anode1/2   Cathode3/6  Mode B   Anode4/5   Cathode7/8

5~16 Port: Mode A   Anode1/2   Cathode3/6

PoE Power Budget

P6-S20FL V3 :300W

Power total

P6-S20FL V3 :330W

PoE LCD

PoE Port Status display in real time

Forwarding Mode

Storage-and-Forward

Switching Capacity

P6-S20FL V3 11.2G

MAC address table

8K, Auto--learning, Auto-aging

Jumbo frames

9216Byte

Packet buffer

4.1M bit

Forwarding Rate

P6-S20FL V3:8.33Mpps

Input Power Supply

AC 100-240V  50/60Hz

Operation Temperature

-10℃~60℃

Storage Temperature

-40℃~70℃

Operation Humidity

10%~90% RH  non-condensing

Storage Humidity

5%~90% RH  non-condensing

Dimensions(L*W*H)

440*232*45mm

Fan

3*Fan

Weight

<5Kg

LED Indicator

PWR, LNK/ACT, PoE, Speed

Network Media(Cable)

10BASE-T: UTP category 3, 5 cable (≤100m)
100BASE-TX: UTP category 5,5e cable (≤100m)

1000BASE-T: UTP category 5e,6 cable(≤100m)

1000BASE-X: MMF, SMF

Surge Protection

±6KV

Certification

CE、FCC ClassA

MTBF

>50000hour

Electrostatic standard

Contact 6KV,air 8KV
LCD Features
The produce is with the function of the colorful LCD display and PoE Ethernet switch. The colorful LCD not only display the working condition of PoE port, but also accurately show the state of each port, such as Output power, Overload, Short circuit, Light load, Low voltage, Over voltage, High temperature, and so on...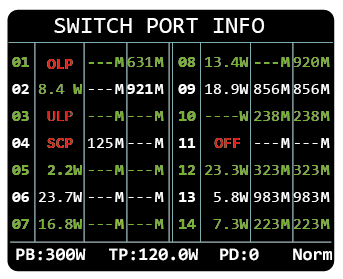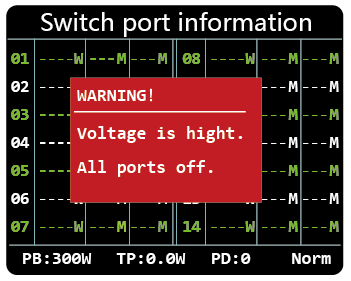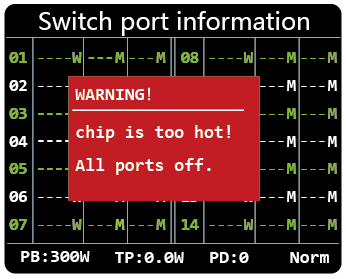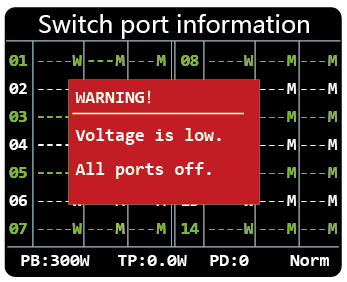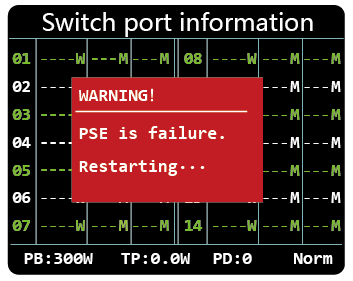 In addation, The third generation colorful LCD display add colorful logo display, upload and download speed of every port and ten interface setting functions base on the second generation LCD Display. The ten interface setting functions is include of Switch Mode, Band Width Warning, PD Type Setting, PSE Power Fine, PSE Port Priority, PSE Port Enable, Fan Control, Language, Factory Setting, Factory Setting. See the operation manual of the screen. The picture is only displayed with this information. The data is incomplete.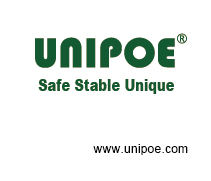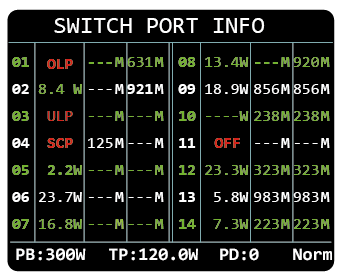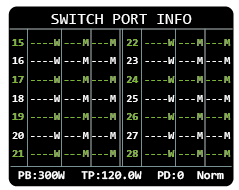 Ordering information
| | |
| --- | --- |
| Model | Product information |
| P6-S20FL V3 | 16*10/100Mbps +2GE+2G SFP Gigabit Uplink PoE Switch with V3 LCD display (16-Port PoE,1-4 Port:60W,5-16 Port:32W Support 802.3bt/af/at Standard) |